Galliani collection testimonials
"The books were a huge success. One of the sisters said it "brought a tear to her eyes."
The President was very enthusiastic."
Naomi D. Nixon, Esq.
Associate Vice President for Central Development
University Advancement
University of Miami
"Thank you for your photographs of Carrs's Hill. They will beautifully illustrate and enhance the planned book about the house's history. For your artistry and for your diligence, I am most grateful."
John T. Casteen III, President
University of Virginia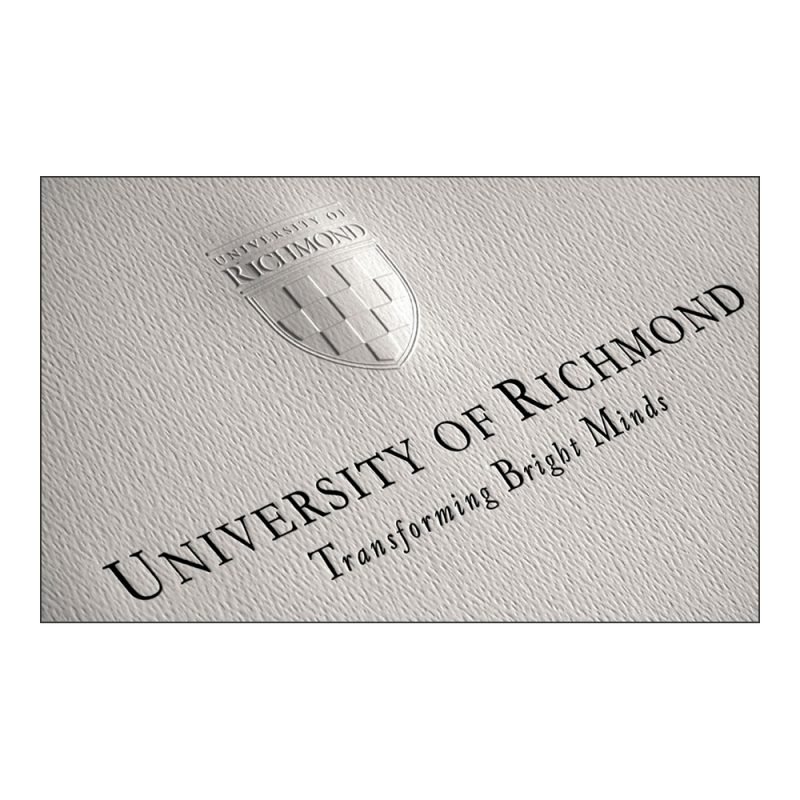 "The photos you took of the University of Richmond campus are stunning."
Edward L. Ayers
President
University of Richmond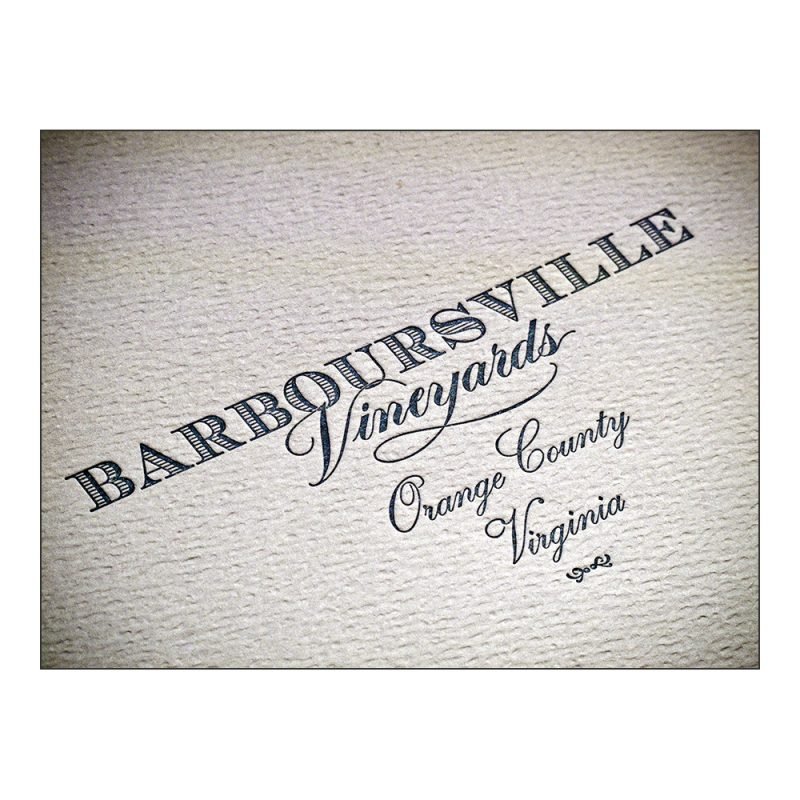 "I want to express my appreciation for the fine and superior quality of your recent shipment of prints that I have commissioned. I have used them as gift for some of my friends that, like me, love fine arts – It is a pleasure to see our historic landmark The Barboursville Ruins in such great company with other important landmarks designed by President Thomas Jefferson."
Sinceramente,
Gianni Zonnin, Il Presidente
ZONIN Viticultori
Italia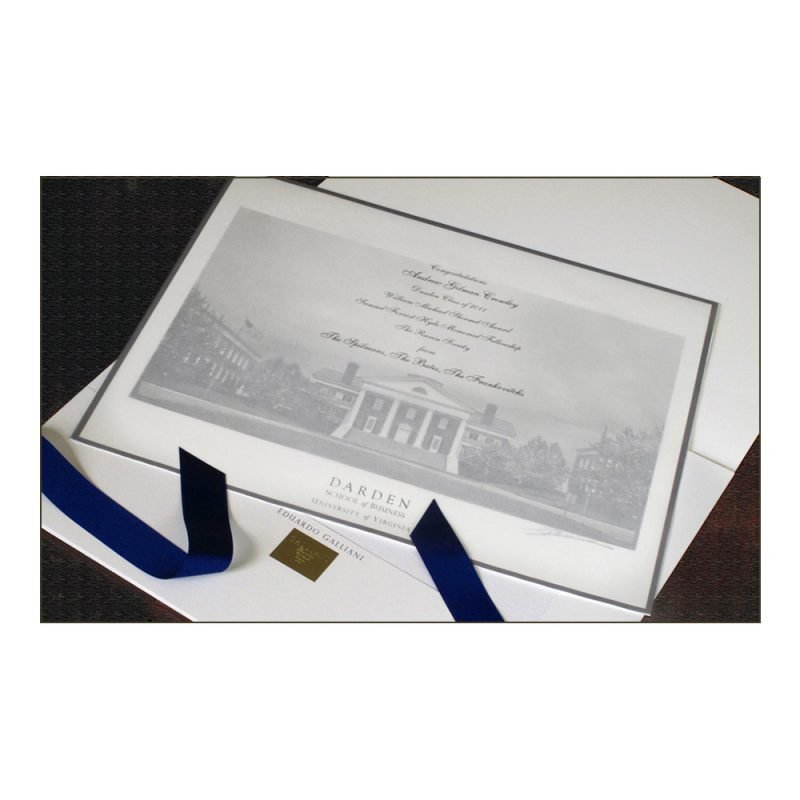 "Eduardo Galliani has assisted the Darden School Foundation with various projects over the past several years. Not only is his work beautiful, his idea and creativity have enabled us to provide exceptional stewardship gifts to the Darden School Foundation Board of trustees and principal donors to the Darden School. He has been most professional and very accommodating with all our requests. Delivery of materials has consistently been on time. We are most pleased with his work and our business association."
Ted Forbes
Executive Director
Darden School Foundation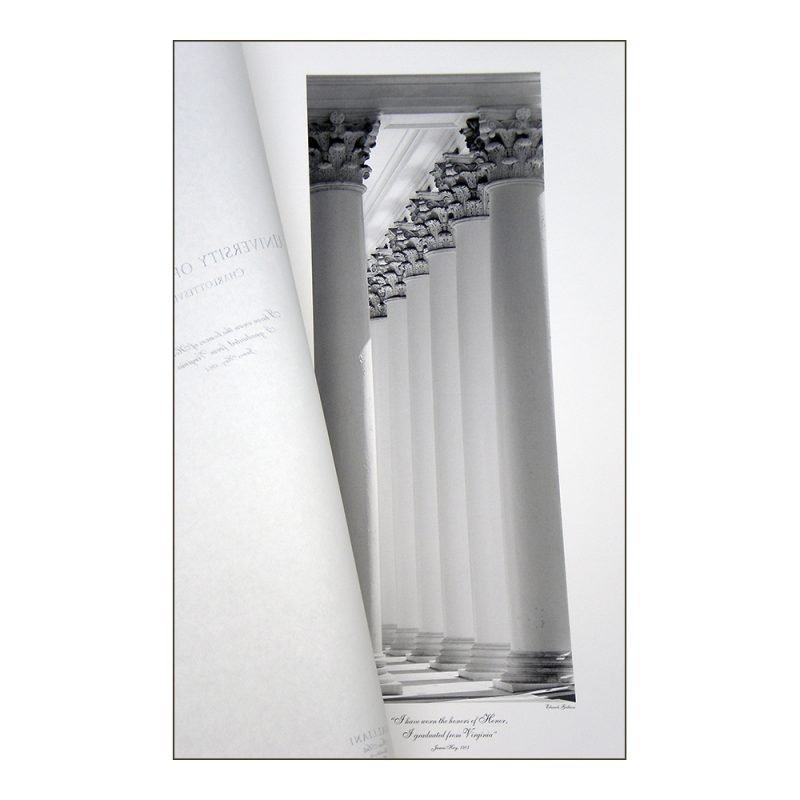 "The Darden Faculty were overwhelmed by the quality and beauty of the framed prints…
We so appreciate the meticulous care you prepared these. They were also very pleasantly surprised by the beautiful gift packaging, replete with red enclosure and blue ribbon. …
Thank you very much for your contribution to our celebration. It underscores the meaning of our gratitude for their exemplary service."
David L. Nerwick, CEO Executive Education
Nancy P. Dunnells, Senior Director Executive Education
Executive Education
Darden School of Business
University of Virginia
"To meet the challenge, the Centennial Committee partnered with Galliani Fine Arts to design and produce a limited-edition, tabletop, fine-art photography collection of timeless scenes of our campus. Mr. Galliani came to the Committee with unique ideas, photographs and designs that were head and shoulders above anything else we had seen. He was extremely helpful in leading us to think outside the box — think as merchandisers, not fundraisers — when faced with the challenges of funding, merchandising and selling of the collection. He did more for us than just produce an outstanding collection of photographs; he became a key part of the team and helped us give the project greater value. We embraced the idea of the limited-edition, portfolio-book presentation that Galliani had proposed. This portfolio was now part of the Blue Ridge School permanent collection, and students and alumni had the chance to purchase this keepsake."
Robert J. Murphy
Assistant Headmaster for Advancement
Blue Ridge School
St. George, VA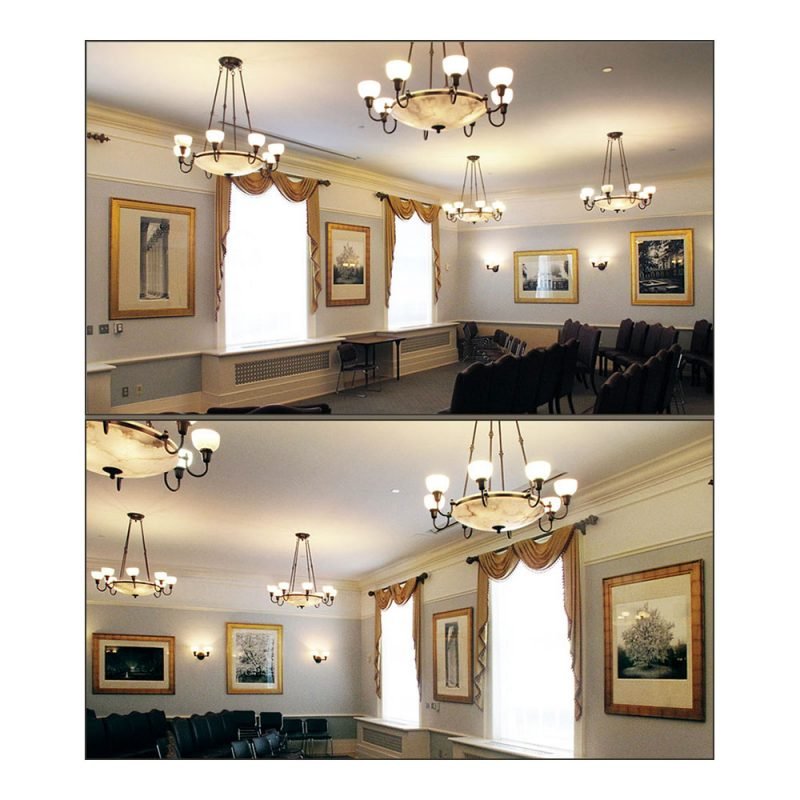 "In our auditorium, which is the formal gathering area of our building, we display photographs which are absolutely magnificent. They do more than justice to this beautiful old building and they portray some of the finest scenes our University of Virginia Grounds offer. One is of a lovely, old Ginko tree. Another is a serpentine wall with Dogwood branches spilling over it. Another represents the grand columns on the South Portico of the Rotunda. The objects themselves are impressive and the composition and lighting in the photographs show them at their very best. The scenes were captured perfectly by an exceptionally talented photographer, Eduardo Galliani. We cherish these photographs and visitors remark on their beauty often. 
We so enjoyed working with Eduardo. He listened well, worked hard and produced photographs which exceeded our expectations. He also framed his work and did so in a manner which suits our auditorium perfectly. We would recommend Eduardo highly for both his exquisite work and for his easy and professional demeanor. Thank you for your time and attention to this matter. Please feel free to contact me if you have any questions at all."
With my best,"
Lee Morgan
Associate Dean of Admission
"During this week's visit from our HQ in London, our CEO Paul White had the opportunity to admire your artwork and the exquisite framing that complements the ambience…. 
The commission and acquisition of the Galliani Collection was approved by Mr. White as an important addition to the Orient Express collection of extraordinary and meaningful artworks.  
Mr. Galliani It's been a great pleasure to work with you and I look forward to working on other art projects with you again."
Michael Pownall
Managing Director
Keswick Hall
Orient Express Hotels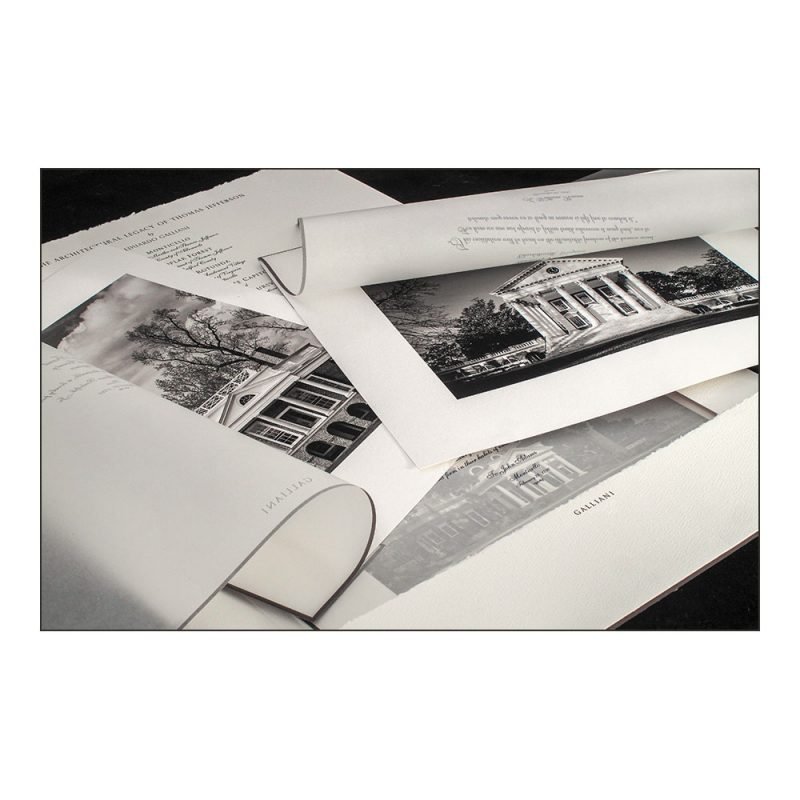 "…Photographer Eduardo Galliani, has published a stunning folio of Jefferson architectural photographs (well worth getting, and framing for posterity).  It includes the Virginia State 
Capitol in Richmond VA, the University of Virginia Rotunda, and two of Jefferson's own homes, his country retreat in Bedford County VA, and Monticello, which he started building near Charlottesville when he was only 26."
Mary Gostelow's Inside Luxury travel and Lifestyle Worldwide
http://www.girlahead.com/thomas-jefferson-and-a-luxury-hotel-in-d-c/